17/06/2013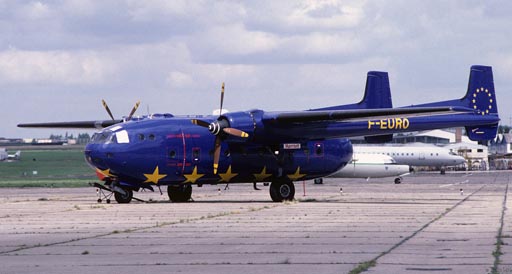 The aircraft is a Nord 2501 Noratlas, originally designed as a French military transport. It was first registered as a civilian aircraft on 12 September 1957 - the year of the Treaty of Rome - when it was operated by Air Algeria.
It seems then to have been re-registered as a military aircraft before then again acquiring civilian registration in May 1988 under the designation F-EURO. It is seen here (above) at Le Bourget Airport in August 1988, resplendent in its new livery.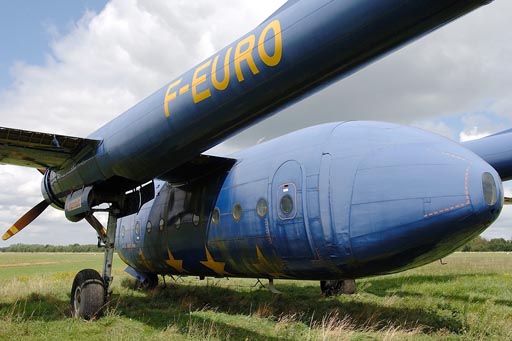 At some time (possibly that year - 1988) it was flown to the aeroclub airfield at Lons le Saunier in southeast France, near the Swiss border where, as result of engine and unspecified administration problems, it remained and has not since flown. It is seen here in 2005 (above).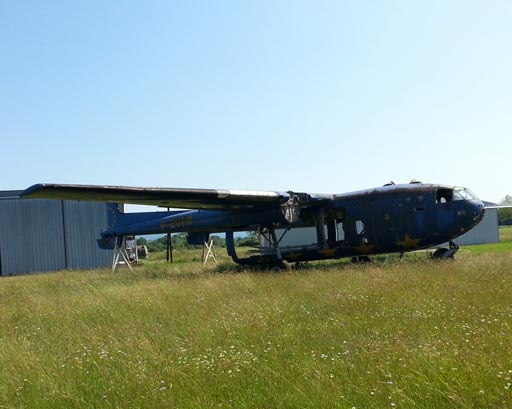 Now, last weekend, it was photographed again by a reader, now deteriorated to a useless, sad wreck – a shadow of its former glory, with its motors long gone (above). What a perfect metaphor it is for the single currency, which is in much the same condition.
COMMENT THREAD